Alex Trevisan
L.Ac., NCCAOM, CHT, ACN
We use a comprehensive approach that combines both eastern and western natural medicine to heal and balance the body, mind, and spirit. It is his goal to treat not just symptoms, but the root cause of symptoms for whole body healing.
Vibes Health Consultant
Through health assessment questionnaires, physical examination, and laboratory tests we are able to evaluate your health and monitor your progress. Treatments include multiple healing modalities such as acupuncture, nutrition, complex homeopathy, bioenergetics, kinesiology, and exercise, as well as structural and emotional therapies. The wholistic approach at Vibes Health Consultant uncovers the location of the stressors to determine what therapies and remedies are best for each individual client. We work closely with you to map out a game plan to best address your unique and specific needs.
Over the years, Alex has been incorporating different aspects of natural medicine. Through good nutrition, detoxification, stress management and education we seek to understand the individuality of each person epigenetic factors that will express genetic weakness and predisposition to diseases. Alex has worked with many people with different health concerns that have improved not only their health, but some of the symptoms of their medical conditions.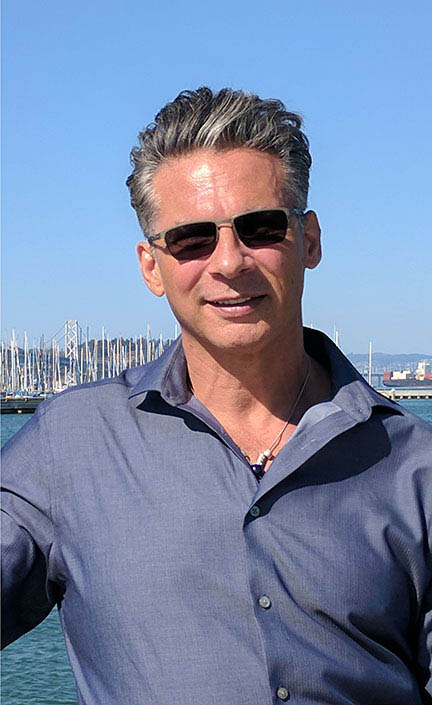 Common Conditions Seen at the Clinic
NEUROLOGICAL…Headache, Migraine, Neuralgia, Postoperative Pain, Post-stroke, Parkinson's Disease, Facial Pain, Diabetic Neuropathies, Bells Palsy, Shingles
MUSCULOSKELETAL…Shoulder, Neck & Back Pain/Sciatica,  Disc Problems, Soft Tissue & Traumatic Injuries, Muscle Cramping, Sports Injuries, Arthritis, Fibromyalgia
DIGESTIVE…Abdominal Pain, Hyperacidity, Chronic Diarrhea, Indigestion, Constipation, Irritable bowel, Candida, Crohn's Disease, Colitis
EYE, EAR, DENTAL…Eye Fatigue, Tinnitus, Toothache, Gum Problems, TMJ, Pain
RESPIRATORY…Sinusitis, Common Cold, Tonsillitis, Bronchitis, Allergies, Asthma
GYNECOLOGICAL…Infertility, PMS, Cramps, Endometriosis, Menopausal Symptoms
EMOTIONAL…Trauma, Hypertension, Insomnia, Depression, Anxiety, Nervousness
AUTO IMMUNE DISORDERS…Lupus, Rheumatoid Arthritis, Chronic Fatigue, Fibromyalgia.
OTHER…Weight Control, Smoking & Other Addictions.
Ahhh where do I begin. We'll my name is Yvonne and I first came to Alex at Harmony Healing Arts in late 2015. I was really over weight, diabetic and had just had a kidney stone removed that was almost the same size as my kidney. I was left with a dilemma. How do I treat my diabetes with medication if my kidneys were in such a weakened state?
The answer was clear. I had to get rid of my diabetes. Alex helped me break down my food sensitivities and educated me on how this holistic approach was way more effective and healthier for me than medicating. I started to see immediate results and they just kept coming. Today I have lost 60lbs and maintaining normal blood sugar levels without the aid of medication and my kidney stone problems have not returned.
Making that first appointment was one of the best decisions I made in my life!
I first came to see Alex Trevisan over 12 years ago when I was diagnosed with clinical depression and anxiety.  Adding to my angst were all the medications the doctor had prescribed.  As much as I wanted to feel better the thought of taking prescription drugs was against what I believed.  That's where Alex came in and reassured me that I could stay on the meds to get over the hump and that he would provide the support I needed to slowly ween off.  Before I knew it I was off the prescriptions and felt better than I had in a very long time. He is a gifted healer, he treats the whole body, not just symptoms and with this I am truly a much healthy person today.
Alex also educates his patients so they can make lifestyle changes and continue on the path of a long life and good health.
The fact that all my family members have been treated and gotten results from Alex only proves that I can recommend him without hesitation.
Meeting Alex was a godsend to me during a very difficult time in my life. I was suffering from autoimmune illness, anxiety, physical debility and severe emotional trauma. He was able to instantly identify the underlying causes of many of my symptoms and he always treated me as a whole person rather than just a patient with issues. Something else I have always appreciated is the way he can put me at ease by getting me to laugh and not take myself too seriously. Through kinesiology he helped me to determine the remedies that would be most helpful to me and indeed they were. A hope was instilled in me that I could overcome what seemed insurmountable and over time my health and life has improved dramatically by implementing the tools he has taught me how to use. Alex is truly an expert in his field and gifted in so many ways. I highly recommend his services to anyone who is looking for a deeply intuitive and holistic approach to healing and optimal wellness.
I had a shoulder injury while playing basketball last year. This injury caused me so much pain that by end of the day I would be in tears. I made the mistake of assuming a Sport Medicine specialist could help with the healing. I waited with all the pain for 6 weeks for my first checkup. After a brief examination the specialist gave me a cortisone shot. Also, asked me to get physical therapy to get the lost range of motion back. The pain returned after few weeks even with the physical therapy. This is when I started seeing Alex. The treatment lasted for 5-7 weeks where I saw him once or twice a week. He helped me tremendously with pain management throughout the process. In addition, in these sessions we worked on getting my range of motion back. Alex healed my shoulder using various techniques, like electric therapy, lazer and providing supplements. Although I consulted specialist and therapist, I feel Alex was the only one that was willing to put the needed effort to get this healed. Once my shoulder was feeling better, we started working on strengthening and how to move on the court to avoid future injuries. Thanks to him the days of shoulder pain days are over. I highly recommend Alex for such chronic pain type of treatments and just for overall well-being.
Alex Trevisan has been my first call!
Alex has been my first call before going to my doctor for over 25 years. For the most part, Alex helped me with back and hand pain until I was diagnosed with "Pancreatic Cancer" in January, 2015. Alex's extensive knowledge and skills in the many areas of Acupuncture and homeopathic medicine prepared this 80 year old lady for the high risk surgery "The Whipple Procedure," a surgery that cut out the head of my pancreas, gallbladder, bile duct, part of my small intestines and stomach. Alex worked to make me stronger for the surgery and continued post-surgery treatment that resulted in impressive results. My surgeon was totally AMAZED! He said that he had done this surgery on patients 14 to 86 years old and had never seen anyone of them heal as well as I did…especially at 80 years old. He said, "I don't know what you have been doing, but keep doing it!"
Alex Trevisan's skills and knowledge performed at Harmony Healing Arts, has allowed me—2 ½ years later to be with my family and have quality in my life!
Miracle Worker!
I had been having trouble with severe pain in my hip. My daughter knew Alex Trevisan, Acupuncturist of Harmony Healing Arts for many years. She said, "Dad, why are you suffering with this pain? Let me take you to see Alex and he will fix you up." Close to 81 years old at the time, set in my ways and skeptical; however, the pain was bad and at the time, I would try anything. What I found with Alex was immediate results of pain diminishing by 85-90% just after the first treatment. In addition, he was able to get my blood pressure and balance in check. I told my daughter that Alex Trevisan is a "miracle doctor." He made me feel better than I have in years!
Alex Trevisan is my go to guy when not feeling well!
Alex Trevisan at Harmony Healing Arts is my first call when not feeling well. I have been a patient for close to 30 years. For many years, I have seen Alex for back and structural issues, then during pregnancy and for hormonal issues. I really became a frequent patient with Alex when I was hit in a San Francisco Police chase with a local gang banger. It was 20 plus police cars and the assailant hit me at an angle, going about 45 miles per hour. Needless to say, I had back and neck pain. I worked with Alex close to 3 months and as a result of his skills, expertise and knowledge, I am pain free today—with absolutely no side effects or pain whatsoever! It is just AMAZING!
If you want to feel great—have a quality of life instead of pain, discomfort or unbalance (physically or emotionally)…Alex is the one to help you achieve that goal! You will not find many…if any Acupuncturist that has the knowledge, skill sets, continuous training and techniques as Alex Trevisan has. Definitely a must try!